Attorney's & Law Firms | DISA Global Solutions – formerly American Licensing Services
Attorney's & Law Firm
DISA Global Solutions
– formerly American Licensing Services has the experience and professional services your firm requires to provide vehicle title and tax services in a variety of matters such as:
Transfers without Probate
Transfers with letters Testamentary
Transfers with letters of Administration
Lien recordings for financial institutions and others
Title Transfers
Mergers & acquisitions requiring title transfers and sales tax exemptions.
Sales tax exemptions for Corporations transferring assets as a gift.
Sales tax Exemption for commencing corporations transferring assets in exchange for the first issuance of stock.
Sales tax exemptions for vehicles engaged in interstate commerce.
Asset Purchases
Lien Sales
Lost Titles
Registration Services
Take advantage of our 35 years of experience with the California Department of Motor Vehicles and Board of Equalization. We'll take the hassle and frustration out of the process and help ensure that you and your client receive the results you're looking for as expeditiously and cost effectively as possible.
Over the years, our agency has serviced many law firms of every size including some very prominent ones. We've been retained in matters involving transactions in the hundreds of dollars. With that level of trust and confidence, you can be assured that we have the credibility and expertise to get the job done right and on time.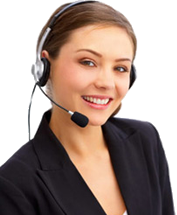 Do you have a question?
Give us a call at
1-800-972-2881
or email us at
[email protected]
Your Commercial Vehicle Specialist Serving clients all over California and the U.S. since 1982
Authorized DMV Business Partner (License 35465) | Bonded & Insured including $1,000,000 of Errors & omissions coverage

The California Department of Motor Vehicles (DMV) does not endorse or sponsor any of the goods, services, or commercial activities described or offered in this website.